DentoGuide
DentoGuide™ is a computerized navigation system designed to guide the placement of dental implants in real time. In contrast to the bulky plastic drilling guides, DentoGuide™ offers freehand implant navigation empowered by highly accurate motion tracking technology that tracks the positions of the dental drill and patient throughout the surgery. This equips implant surgeons with valuable and detailed information of the drilling path while keeping their full control over the implant drilling beside the direct view of the implant site.
Features:
» High precise and reliable navigation system
» Advanced, user friendly and robust software
» High maneuverability Flexible arms
» Large monitor
» Supporting Wide range of image types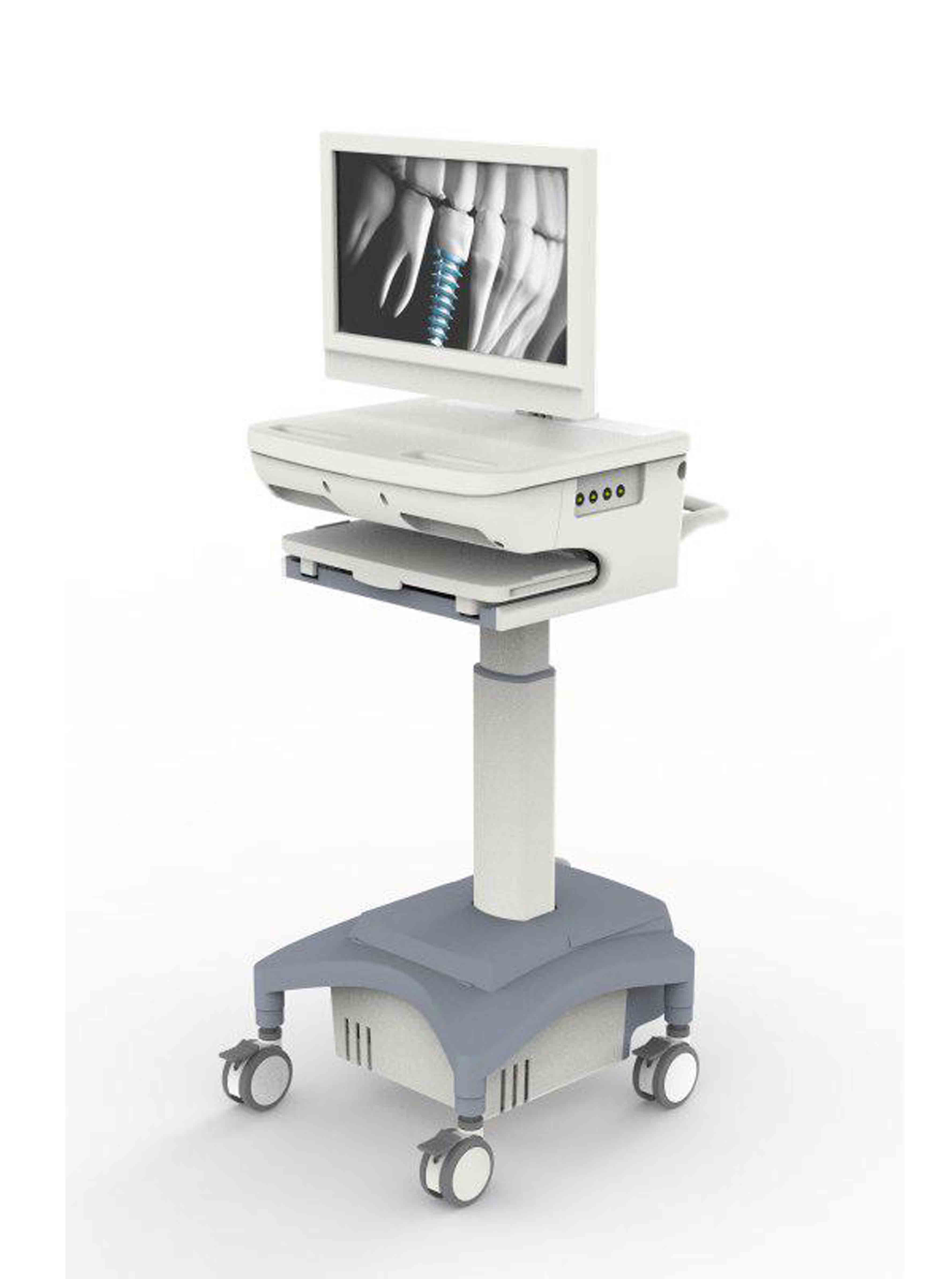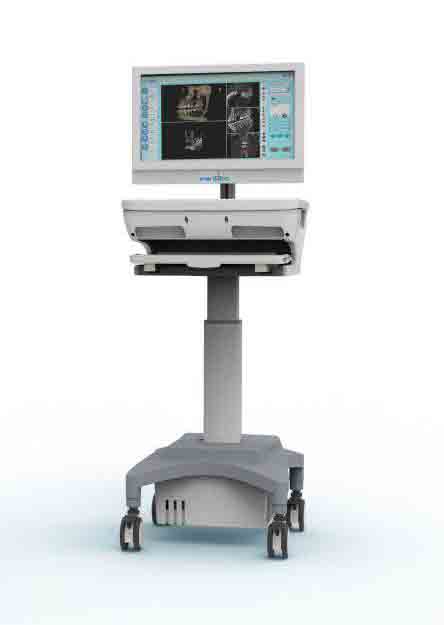 General Features
Interactive, step by step guidance present you with the capability to improve every movement of yourhand piece no matter how minute it might be, during osteotomy and implant delivery, for a more meticulous implant placement similar to GPS for your drilling.

Dynamic 3D Navigation for a more reliable Implant Surgery

Simple Process Using Electromagnetic Technology.

Intuitive User Friendly Planning Software Reduces unnecessary Planning and Chair Time.

Enables 360° Rotation of the 3D Model to monitor the Position of Drill with respect to its Surrounding Structures.

Image Reorientation before Reconstruction of the 3D Model to correct any possible tilt of patients' head during imaging process.
Import & Manage Image Dataset
Support different type of DICOM datasets, e.g. CT, MR and PET

Import images from different media, e.g., DVD, CD and memory stick

Automatic detection of image dataset's problems

Compatibility check of image datasets to comply with navigation requirements

Orientation correction of image dataset

Add new image dataset to the existing data intraoperatively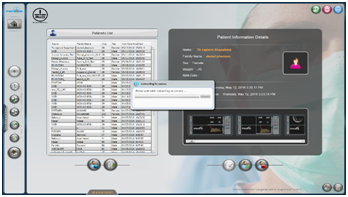 3D Segmentation and Modelling
Rapid and automatic segmentation of bone and skin in CT images.

Semi-automatic segmentation of selected areas in a wide variety of images

Ability to specify the area for segmentation

Cross section of the three-dimensional model of the patient's jaw for better visualization of the depth of the bone

Automatic feature of define critical anatomical sites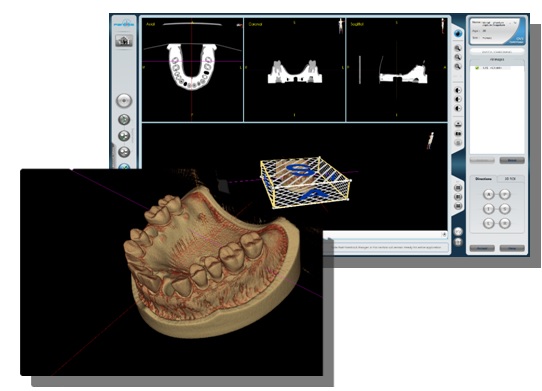 Surgical Planning
Preoperative simulation of surgical procedure in virtual environment

Capability to set and modify target and entry points on 2D images or 3D model

Capability to adjust visualization parameters of surgical path, e.g., color and opacity

Trajectory animation of surgery approach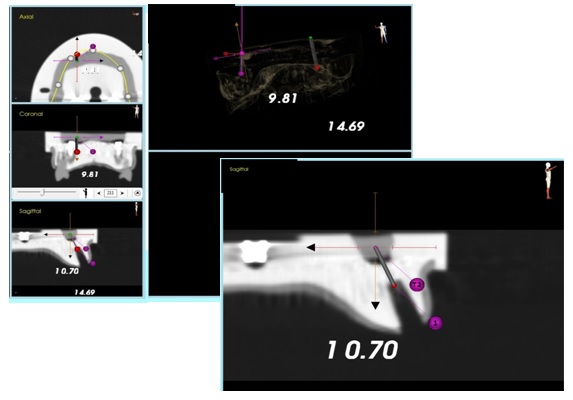 Tracking Device & Tool Support
Support active and passive surgical instruments

Automatic detection and validation & easy calibration of surgical instruments

Handy and multiface instruments to facilitate surgical maneuver 
Registration
Display landmark registration error in 2D and 3D model for registration refinement

Automatic landmark capturing

Automatic evaluation of the new captured landmarks

Surface registration to achieve higher registration accuracy

Inform final registration error
Navigation
Capability to define check points for intraoperative verification of registration accuracy

Real time display of distance between predefined target points and tooltip

Dynamic 3D cutting  of the model at current position of the tooltip

Capability to freeze images in order to review, measure and other operations

Audio-visual alarm when the tracker misses the reference or tools

Audio-visual alarm when the tooltip approaches to predefine to critical area

Intraoperative surgical simulation using virtual tip

Real time display of distance between predefined target points and tooltip

Auto-measurement of distance from tooltip to arbitrary points

3D distance measurement

Auto-snapshot from surgeon's view of interest